Secure your data, start owning the cloud.
GDPR will affect businesses of all sizes. Now is the time to look to private cloud to secure your data.
With room for 60 Windows servers or 400 Linux servers, you get the ease of use associated with public cloud services.
A versatile appliance with a soft(ware) heart
Buy it. Rack it. Plug it in and start using your cloud.
Integrating hardware, software and networking solutions takes time, specialist resource and money. Take the hassle out of implementing a secure private cloud with ScaleCloud the automated cloud builder.
Effortless Infrastructure For Private Cloud
The integrated software builds a complete new cloud environment in less than 20 minutes, eliminating the need for specialist cloud engineers.
ScaleCloud® is a hyper converged, multi-tenant cloud appliance with compute, network and storage condensed into a single rack server chassis.
Use it as a secure private cloud server for on-premise application development, or for providing public cloud hosting services, or BOTH
ScaleCloud Appliance: Hyper-converged Infrastructure Without Limits
The easy join cloud feature means you can scale out quickly and easily, creating one larger logical cloud that will load balance the resource.
Got storage?  Turn it into cloud storage in minutes by making it visible to ScaleCloud.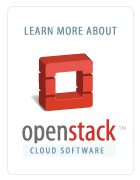 How To Reduce Cloud Costs Public cloud costs are spiralling out of control "5/8 instances on public cloud isn't workload it was designed for." With the movement of data and…