Download Pre-configured Cloud Images for Linux & Windows
Pre-Configured Cloud Images
For your convenience, and to get your ScaleCloud® up and running as quickly as possible, we have collated the links below, directing to popular pre-configured cloud images for you to download. Most, if not all of them have been created by the vendors so are provided by reputable sources.
That being said you may feel more secure knowing you have developed your own base images using media you can trust. Undoubtedly you will eventually create your own customised cloud images suiting your on-premise infrastructure requirements. Follow the Linux® cloud image creation and the Windows® cloud image creation guides on the OpenStack.org website for guidance. Innovate IT can also assist our customers with creating new cloud images.
You can follow our How-To Upload A New Image guide to upload cloud images directly to ScaleCloud.
CirrOS Images
By default a CirrOS Image is installed on the ScaleCloud appliance. It serves two purposes. The image is utilised during the first setup to ensure services are working correctly and to provide you with a test image. CirrOS has a very small footprint so has an almost undetectable impact on the ScaleCloud resources. Feel free to delete this image if you feel you will never need to use it.
The current release and an archive of CirrOS images can be downloaded from the CirrOS official download page.
CirrOS default login account is cirros, and the password is cubswin:)
Official Ubuntu Images
The official Ubuntu cloud images are maintained by Canonical.
As ScaleCloud is using the KVM hypervisor you should use the ready-made cloud images in QCOW2 format. The most recent Long Term Support (LTS) version in QCOW2 format is Ubuntu 14.04 64-bit LTS. As our How-To Upload A New Image guide shows, copy this linked image and paste it in to the new image form on your ScaleCloud appliance.
Ubuntu cloud image default login account is ubuntu.
CentOS Images
The CentOS project maintains their official cloud images. They are available for download (or direct upload via HTTP to ScaleCloud) here:
CentOS 6 images
CentOS 7 images
CentOS cloud image default login account is centos.
Official Fedora Images
The Fedora project maintains their own suite of official cloud images and hosts them at https://getfedora.org/en/cloud/download/.
The Fedora default cloud image login account is fedora.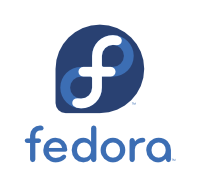 Microsoft® Windows Images
Unless special permission is granted by Microsoft it is breach of Microsoft's licence agreement to host Windows images for download.
We can assist our customers with creating their own custom Windows images.
Official openSUSE and SLES Images
SUSE provides pre-configured openSUSE cloud images.
For SUSE Linux Enterprise Server (SLES), SUSE has developed a web-based tool called SUSE Studio for creating custom images. SUSE Studio can also be used to create custom openSUSE cloud images if you would prefer to do this rather than download a pre-configure copy.